posted on 17/12/2020 11:32

If this was a country in the global south, it would be called corruption - Gramsci.

Significantly

this expose is from the New York Times

, not a UK newspaper or mass media outlet.

VIP channel for Tory donors and pals. Extract from the article....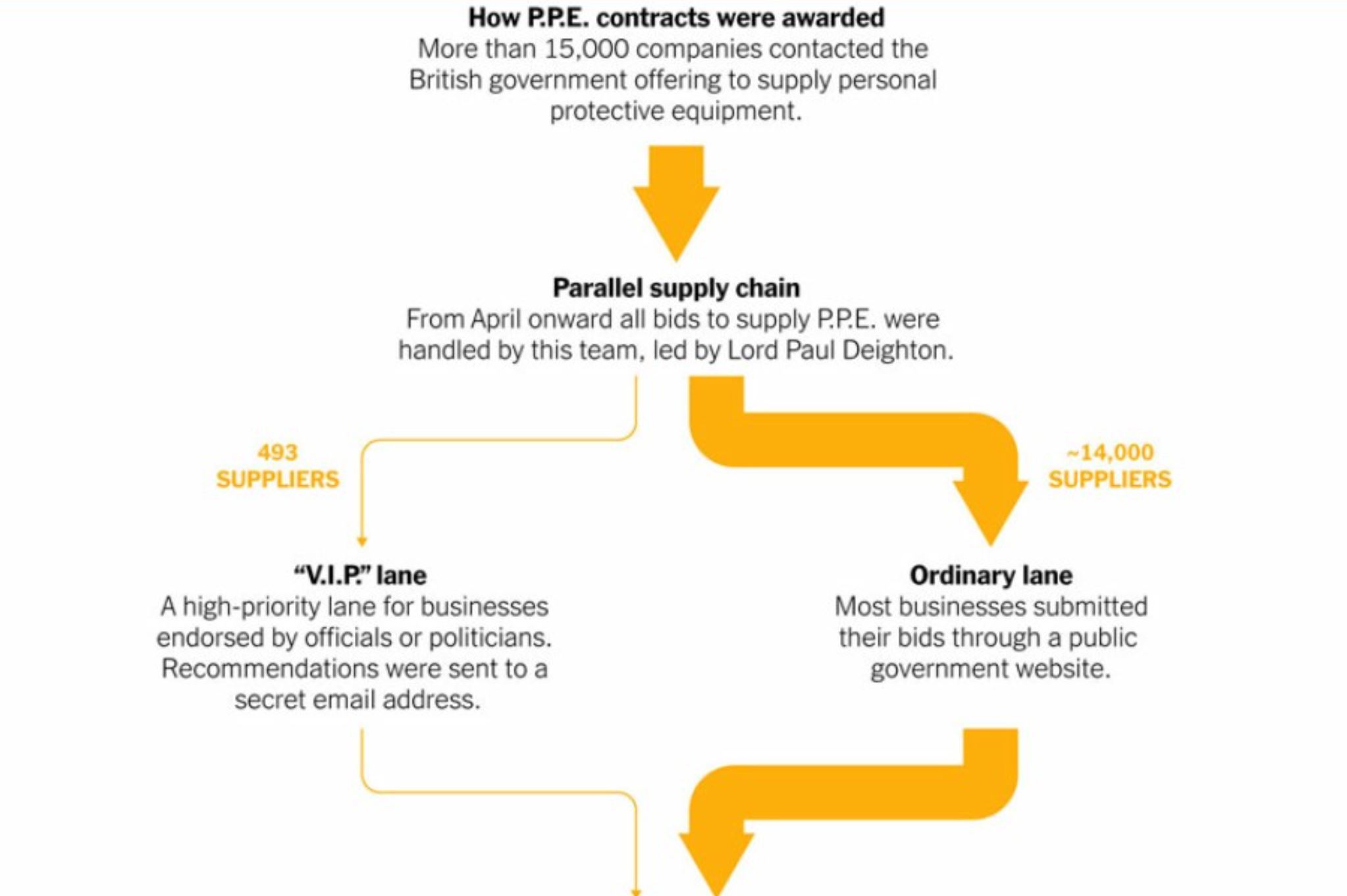 Taken together, about half of that $22 billion went to companies with political connections, no prior experience or histories of controversy.
About $5 billion went to politically connected companies. Some had former ministers and government advisers on staff. Others donated to the Conservative Party.
Around $6 billion went to companies that had no prior experience in supplying medical personal protective equipment. Fashion designers, pest controllers and jewelers won lucrative contracts.
More than $5 billion was awarded to companies with histories of controversy, from tax evasion and fraud to corruption and human rights abuses.
But that's only half the story. It is impossible to know how much the government has spent on Covid-19 procurement. Much remains secret.
-
https://boris-johnson-lies.com/
-
If this was a country in the global south, it would be called corruption - Gramsci. 17/12 11:32 (read 1184 times, 1 post in thread)