posted on 13/12/2021 10:04

Levelling up - Gramsci.
The picture of 'winners' and 'losers' is stark. Half of UK families are £110 worse off a year since the election, while the richest 5% are better off by £3.3K. There are 300,000 more families in poverty in December 2021 compared with 2019.
Here's the picture regionally.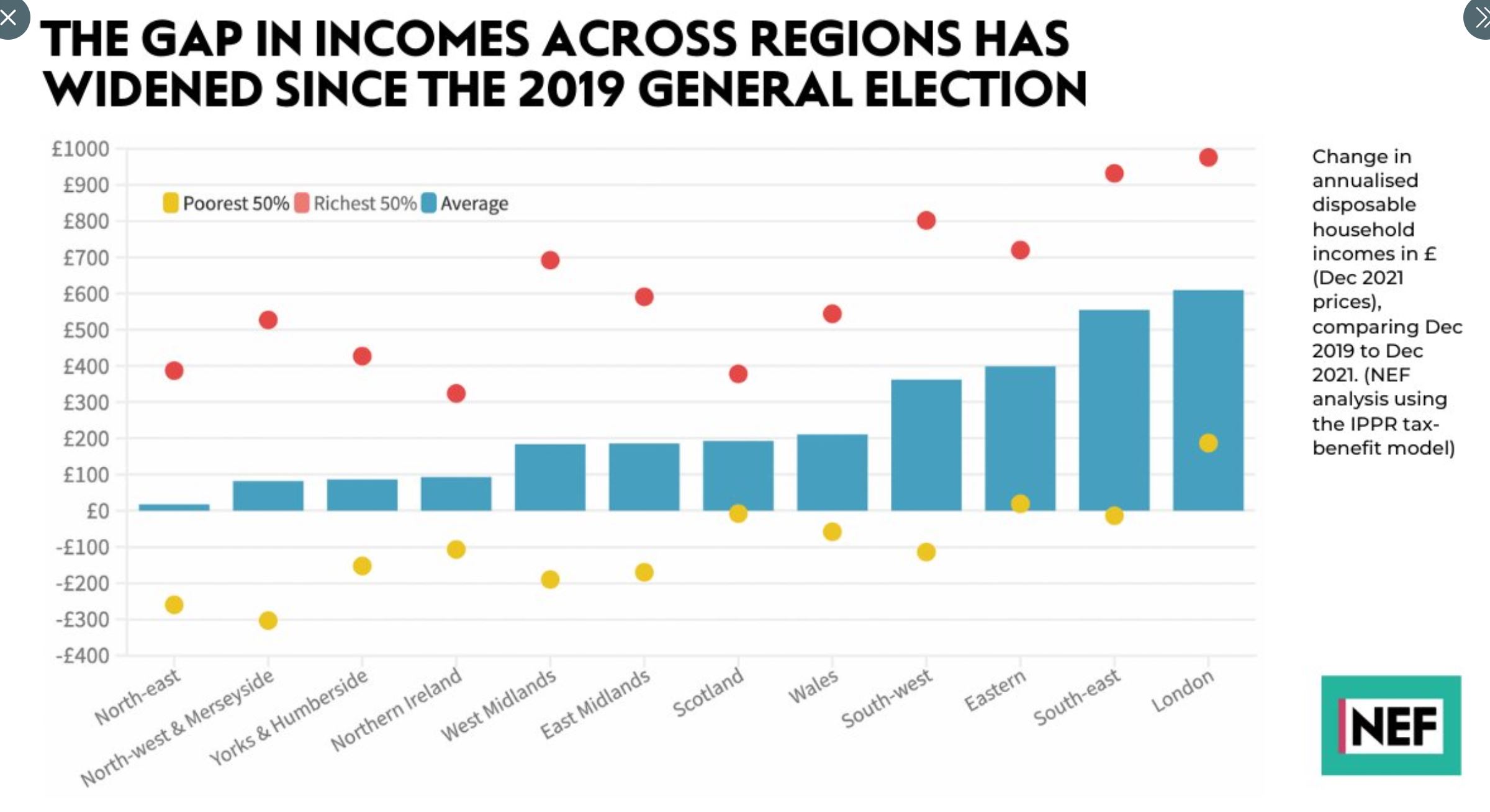 -
https://boris-johnson-lies.com/
-
Levelling up - Gramsci. 13/12 10:04 (read 106 times, 1 post in thread)